~ARC graciously provided via author in exchange for an honest review!~
~ARC graciously provided via NETGALLEY and Berkley/NAL Publishing in exchange for an honest review!~
~ARC graciously provided from the author in exchange for an honest review! Thank you AT for sharing your work with me!!!~
GET YOUR COPY TODAY AT:
~F (BR) with Shh... in honor of The Deanna Madden Series Epic WORLDWIDE (F) buddy-read for If You Dare November 8-14!
~ARC graciously provided via author in exchange for an honest review! Thank you Ms. Johnson for sharing your work with me!~
~Special thanks to my sweet friend SueBee for introducing me to SINJIN!~
~ARC graciously provided via J.J. McAvoy in exchange for an honest review! Thank you for sharing your work with me! I simply cannot get enough!~
~ARC graciously provided via J.J. McAvoy in exchange for an honest review! Thank you for sharing your work with me! I simply cannot get enough!~
"I lived in a constant state of fear the first ten years of my life."-Taylor
She has transformed herself into a hard working, successful, and wealthy professional. Taylor has good friends and likes to frequent the Rabit Hole (a local BDSM club). While at the club, a certain someone catches her eye. Enter the mysterious Daniello.
As Taylor and Daniello begin an intricate game of cat and mouse it is left to be decided, who is the cat and who is the mouse? Taylor works diligently to keep her emotional distance from him and yet, allows him complete control over her body. Sexually, the two explore each other in every way possible. However, Daniello is careful to keep the boundaries clear.
"I am the man who will disappear from your bed one night without any explanation."-Daniello
"He kissed me deeply and threaded my fingers through his hair, pulling him as close as I could, unable to get close enough. I'd never been kissed that way, touched that way, coveted that way, fucked that way, and I was truly addicted."-Taylor
The sexual charge between Daniello and Taylor is raw, rough, and intoxicating. Additionally, the emotional bond the two characters begin to form is intense and, due to their circumstances, quite unique. They both harbor deep secrets. Taylor has a "past" and Daniello is living a questionable "present". When Taylor's past meets Daniello's present, the action moves at warp speed.
"I know hardly anything about him except that I lose myself in him so easily."-Taylor
Camouflage has all of the ingredients of a blockbuster movie hit. I enjoyed every single second of this read and simply could not put it down. With in-depth character development, heart stopping action, and intense sex scenes this book has something for everyone. Told in Taylor's POV, we experience glimpses from her past that will bring you to your knees. Taylor can be one tough bitch and yet as the layers begin to peel away, I had nothing but respect for her. When it comes to Daniello, he is one dynamic alpha male who has ever intention of making sure Taylor is satisfied. (Who doesn't enjoy a hero with those character traits?) Together, they are a perfect match and I have no doubt the next installment will only heighten my admiration for them both. The tempo of the read was steady and the satirical banter between the two had me grinning the entire read.
"I save your life and you still correct my English?"-Daniello
Overall, Camouflage is a must read! No one writes erotic suspense better than Angelica Chase. I was captivated completely by Taylor and Daniello's story. I highly recommend this read to anyone who enjoys a sexy action packed erotic read! How can you go wrong with fast cars and smoking hot sex? Well done Ms. Chase! Please keep writing because I cannot wait to read more!
~BR with my Sista' CC! Thanks for taking this ride with me! I look forward to many more!~
~ARC graciously provided via author in exchange for an honest review!~
Raze, Talia's brother (and the damaged hero from the first book in the series), is working hard to avenge the death of his friend. Additionally, he is trying to make peace with himself so that he can become the new Bratva Boss. Before he can move forward with his life, he must locate his friend's twin brother and rescue him from the clutches of an evil captor. However, as fate would have it, the man he is trying to save is a member of the Georgian Mafiya Family and therefore an enemy to the Bratva Family.
"I gutted. I culled. I fucking slaughtered them all."-221
Fighter 221 is being forced to battle to death in the cage, rape women, and face deplorable physical abuse from his master. He lives in the darkness and has no memories of his life before captivity. When Raze rescues 221, he is violent and dangerous as he begins to detox from the drugs that are in his system. Raze delivers Zaal (221) to the Bratva family home in the Hamptons in hopes that he can become human again. Talia is there on vacation and comes face to face to the enemy of her father. Yet, all she sees is a broken man that needs her help.
Despite her fears, Talia begins to heal Zaal. They form an instant bond. Although it begins physical, it rapidly transforms into a deep emotional connection. Zaal and Talia have many barriers to break through. Their story is painful and yet so very beautiful!
"Zaal roared into my mouth. He devoured me with his mouth. He dominated me with his strength."-Talia
"Zaal was in my whole heart."-Talia
Reap is a stunning read full of maximum steam, action, and just enough darkness to enhance the characters within the walls of the Bratva Mafiya world. I adore the dialogue in this series because the Russian language is so beautiful. The plot is well developed and the multiple POV gives us a panoramic view of the emotions felt by each character. The pacing is spot on with enough intensity to keep you on the edge of your seat but it is not in excess where you feel uncomfortable or "angsty" about the outcome.
"Zaal Kostava, you've stolen my forbidden heart."-Talia
Overall, Reap is a must read! It has something for everyone! Tillie Cole is an automatic buy for me and I cannot wait to read the next book in this series! If you haven't met Raze or Zaal yet, get your kindle ready because this is a must read for 2015!
~ARC graciously provided via publisher via NETGALLEY in exchange for an honest review!~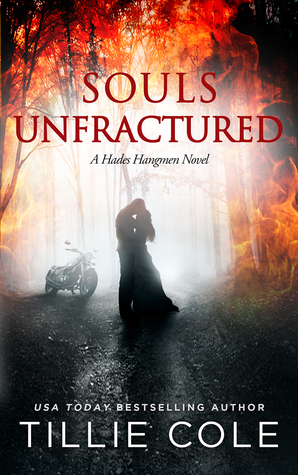 ***************************************************************
< center;">