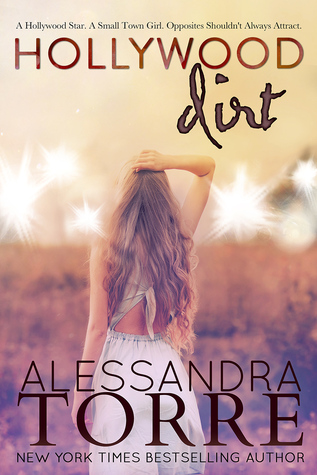 ~4.5 City Boy and Country Girl Stars~
"I'm so glad that Hollywood and dirt roads met in the uniqueness of Quincy."
Do you remember the popular gum from the 80's called Freshen Up? Imagine the sweet hard gum as it makes contact with your teeth and the first taste of sugar invades your system followed by the bite down on the gum which leads to a delicious burst of syrup to sweeten your body all the way from your mouth down to your toes! And that my friends is how I feel about Hollywood Dirt. It is a sweet read with witty text, complex characters, down home country and city scenes, sprinkled with some steam, and it all equals up to one power packed burst of sweetness that I will never forget!
"Smile. Treat your neighbor as yourself. Be gracious. Keep your secrets close and your enemies closer."
Summer is a small town country girl living in Quincy, Georgia. She has enjoyed her simple life. She has overcome adversity and has dreams of leaving Georgia for a better life. A life where she can start fresh. She only needs to find the means to do it. When a hot shot movie star decides to make a movie in her small town, Summer realizes she may have just discovered her way out of Quincy. But, can she manage to accomplish her goal with her heart still intact?
"Quite possibly the most beautiful man to grace Hollywood in the last decade."
Cole Masten is a "sexy movie" god! After reading the 72 page book The Fortune Bottle, Cole made up his mind that he wanted to produce and act in a movie version of the book. The movie would portray the story of the small town of Quincy's multi-million dollar rise to fame through the creation of Coca-Cola.
"Coke. Say the word Pepsi in this town, you best watch your back on the way out."
Sounds like a simple business venture for this Hollywood Socialite. However, with his marriage going down in flames, an ugly public divorce, and a possible undeniable attraction to Summer (his link between making the movie and the small town of Quincy) things are bound to be trouble for poor Cole.
"When Cole Masten loves, it is scary."
Things do not start off smoothly between Summer and Cole. There is an obvious physical attraction between the two, and yet, it is like mixing oil and water. When Cole decides that Summer should be his co-star in the movie, it is questionable on if they will kill each other before the movie wraps. The relationship between Summer and Cole is a slow burn. They build a friendship of sorts first before they come to the realization that a future together might just be the answer to all of their needs. But are they strong enough overcome the obstacles of Hollywood, the movie, exes, and small town trash talk?
"Before Cole, I had never been half of a whole, a pair of two joined so closely that it was hard to see where one personality ended and the other began."
Hollywood Dirt offers a perfect blend of sweet and spicy. The characters are well developed and the constant advance/retreat between Summer and Cole left the sexual tension building the entire read. The secondary characters enhanced the plot with their presence by offering more sweetness and witty banter throughout. The descriptive writing of Ms. Torre painted a vivid picture of each location. Each moment was well scripted and felt thoroughly. As each of the five senses come to life, I actually felt hot and sticky as I was reading about the stifling heat in Georgia. There were several instances where I would put my kindle down to grab a glass of tea to cool off!
Overall, I cannot rave enough about Hollywood Dirt! It is truly a feel good read! If you are looking for a light romantic read with complex characters, then look no further. What is most refreshing about this read is that the author has once again blown me away with her mad writing skills. It appears that if you are in the mood for something dark and sexy, Alessandra Torre is the author to check out. If you are looking for something erotic and passion driven, Alessandra Torre is the author to follow. And now, she has mastered a completely different type of read with ease and to the sheer delight of her fans! I will certainly continue to follow this author because honestly whatever she writes, I want to read it! My kindle and I will be waiting for more!
~ARC graciously provided via author in exchange for an honest reivew! Thank you Alessandra Torre for sharing your brilliance with me!~
***************************************************************