~4.5 I NEED BOOK 2 NOW STARS~
"You poor things. You're going to have to struggle for a long time."
J.J. McAvoy has done it again!
Childstar 1
is an addictive read that will leave you wanting more. It is a story of two children that were shaped into blockbuster actors. They fell in love and then fell apart. When the two are brought back together again, can their hearts survive another break?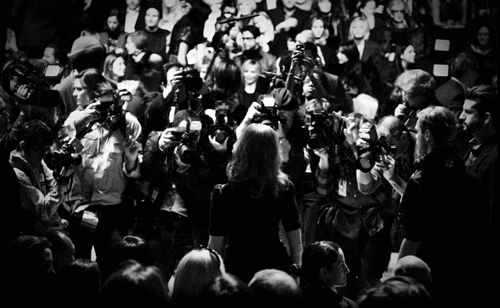 Noah Sloan and Amelia London met as child actors on the set of a popular sitcom show. They transformed from friends to young lovers overnight. If only love was enough! Noah broke Amelia's heart when he cheated on her and left her alone with her overbearing "stage mom". Noah has become Hollywood's Bad Boy while Amelia has become the "washed up" America's Sweetheart! Now the opportunity of a lifetime is right in front of them. Both are cast in an upcoming erotic suspense blockbuster movie titled Sinners Like Us! Now, if only they can survive working together again.
"I was nothing. If I didn't act, I was nothing. It was just that simple."
"He was always Noah: the cocky, cold, and distant one."
Noah is falling apart. Drowning in alcohol and women, he is only trying to cover up the intense feelings he has for Amelia. Amelia never recovered from the heart shattering blow she was dealt when Noah walked away from her. When the two are brought together again, the emotions are raw. Both are sexually charged with penned up physical attraction and both have an overflowing abundance of feelings for one another. Can they find a way to film this movie with out killing each other or will they end up back in the arms of one another again?
"I don't like seeing you like this, so I'm going to hug you, and when you're back to yourself again, you can go back to hating me."
Childstar 1 packs a powerful punch to the system. It held me captive the entire read. I was drawn to the emotional growth in Amelia and the emotional breakdown of Noah. I enjoyed every second of this bad boy and beautiful girl coming apart while being pulled together. The sexual chemistry between the two was explosive and yet equally as remarkable was the tenderness between the two. Told in dual POV, J.J. gives us just enough of each character to feel the hurt, taste the disgust, and experience the anticipation of what could be! In true McAvoy style, as soon as you think you might have figured things out, revelations are made that will leave your jaw open and your heart rate on overdrive! I anticipate great things to come as the plot thickens with each installment!
"When it came to Noah, I was apparantly a masochist."
Overall, I highly recommend this read to anyone who enjoys a sexually charged couple, damaged characters, and suspense. I was not expecting this ending AT ALL. So be prepared because you will be DYING to get your hands on Part 2! (I know I am!) Noah and Amelia's story just proves that LOVE might be enough after all!
~ARC kindly provided via author in exchange for an honest review!~
****************************************************************